I think you're gonna love this… especially if you ever wanted to get your SeneGence cosmetics and skincare at a discount, but you didn't want to become a distributor.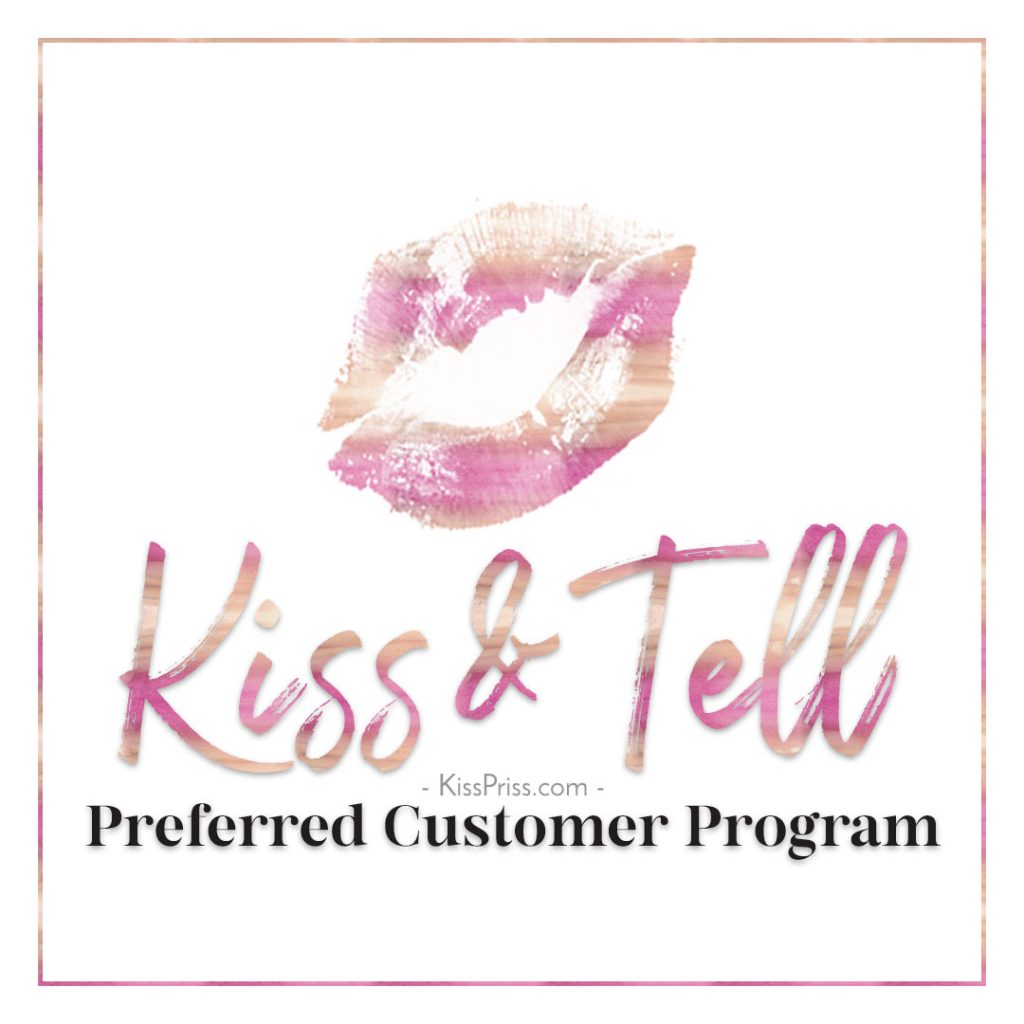 The Kiss & Tell Preferred customer program just launched and YOU get all sorts of amazing perks if you decide to join it!
Here's how it works :
⭐️ For $10… wait, SCRATCH THAT, for the rest of October sign up for FREE and you get:
💋 10% off your purchases ALL YEAR LONG! (1 full year)
💋 Extra 10% off on top of company promos that they offer occasionally (like 15% off selected products – you'll get another 10% off those items!) 🥳
💋 Orders over $100 get FREE SHIPPING
Orders less than $100 ship for only $5. 📬
💋 FREE SAMPLES with each order
💋 Place $100+ orders for 3 months in a row, earn 15 Kiss Kredits (1 Kiss Kredit = $1 Retail)
💋 A unique code to share with your friends. Every time you refer a friend with your link, you can earn 15 Kiss credits (15 Kiss Kredits = $15)
💋 You can stack these discounts to use on your own purchases! 🤩
💋 SeneGence ships your order directly from them (so this will help cut down on delays this holiday season waiting for it to arrive at my house and then reshipping for you or scheduling a time for me to drop off).
💋 You can still get personalized service from me, stay in the Kiss Priss Facebook group, and participate in contests and specials that I personally offer (I'll be shipping those orders to you though).
Click here to become a Kiss & Tell Preferred Customer for free (only $10 per year after 10/31/2020).
Just click the link and put something in your cart, then go to checkout, and remove the product (unless you actually want to buy it today). Proceed to Checkout, then choose the free preferred customer program option, and then you'll be able checkout for $0.00 and become a preferred customer. Easy peasy!
👇Post any questions you have in the comments below because chances are you aren't the only one. It took me a few days to ask questions, too. 🤣